Complete performances of Armas Järnefelt – a stunning CD box set by Kimmo Korhonen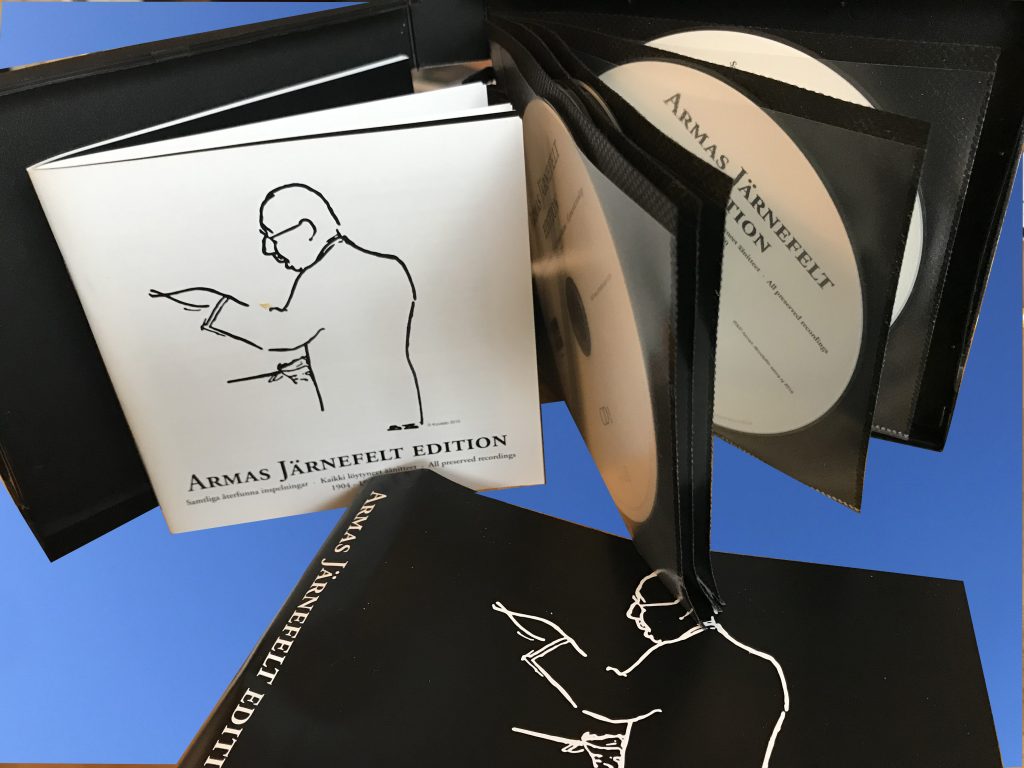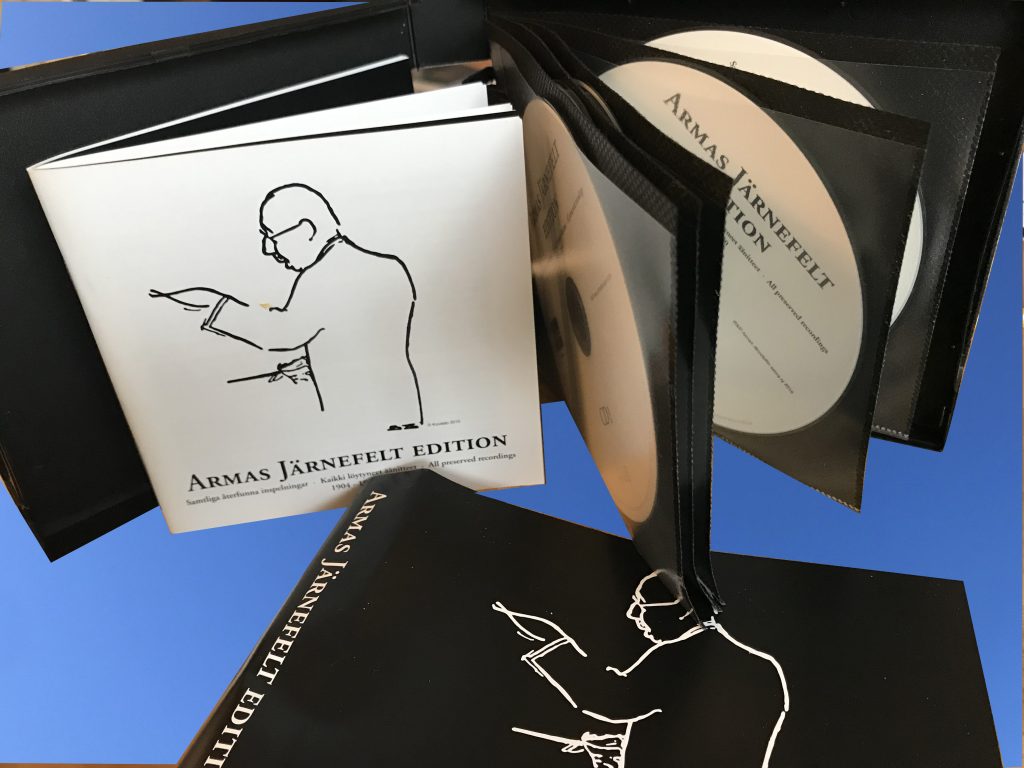 It is always a remarkable experience to have the opportunity to actually listen to the achievements of a musician from the past instead of relying exclusively on verbal descriptions. Such a moment has now come in the case of Armas Järnefelt (1869–1958), a celebrated Finnish conductor of the early 20th century.
In late November 2016, a box set of 10 CDs containing the complete surviving recordings of his performances was released by Fuga in Helsinki. This collection was compiled by Swedish music journalist Carl-Gunnar Åhlen with the assistance of the Armas Järnefelt Society in Finland.
Järnefelt began his conducting career with the Viipuri Orchestra in Finland from 1898 to 1903 and went on to establish himself with the opera performances he organised in Helsinki between 1904 and 1907. However, it was in his tenure as conductor at the Royal Opera in Stockholm from 1907 to 1932 that he attained lasting fame, being awarded the title of Court Conductor and subsequently First Court Conductor.
This box set spans almost half a century. Järnefelt was also an accomplished pianist, and accordingly the set includes more than one CD of solo song performances accompanied by him, recorded in 1904, 1907, 1908 and 1916.
The singers on these recordings are Maikki Järnefelt and Liva (Olivia) Edström-Järnefelt, to both of whom he was married in turn, and Swedish star baritone John Forsell. The earliest orchestral recordings included here are also vocal works, from 1908, and the last is from Sibelius's 85th-birthday concert in Helsinki in December 1950, at which time Järnefelt was 81 years old.
Most of the recordings were made for release on disc, but there are also some from radio performances in Sweden and Finland.
Järnefelt made the majority of his commercial recordings in Berlin in 1928–1930, conducting a wide range of repertoire for the Odeon label with a pick-up orchestra consisting of musicians from the Berlin State Opera. He also made recordings for Odeon in Sweden.
The ten-CD box set is grouped thematically: there are discs of opera and ballet (CD 3), Swedish music (CD 5), Finnish and Norwegian music (CD 6), Järnefelt's own compositions (CD 7) and music by Sibelius (CDs 8–10). The recording technology of the time dictated the selection of material to record, as one side of a disc could only accommodate a few minutes of music. This is particularly regrettable in the case of opera, only heard here in short excerpts, because it was as a conductor of Mozart and Wagner operas that Järnefelt was the most celebrated.
Sibelius was an important composer for Järnefelt in addition to Mozart and Wagner, not least because of family ties – Sibelius's wife Aino was his sister. It is also known that Sibelius gave Järnefelt detailed instructions regarding the performing of his works. The box set includes a gratifyingly wide range of recordings of Sibelius: in addition to minor works, we have the First, Second and Sixth Symphonies and the Violin Concerto with Anja Ignatius as soloist.
No film of Järnefelt conducting survives, but several contemporary descriptions unanimously report that he conducted with relatively small but precise gestures. Perhaps unsurprisingly in view of this, his performances are balanced, elegant and uncontrived, and often rhythmically alert. Although he avoids extremes of grandeur in interpretation, his readings are never boring. Järnefelt's dynamic recording of Sibelius's Second Symphony from 1945 is a marvellous example of his command of large musical entities.
Carl-Gunnar Åhlen deserves a huge vote of thanks for compiling and editing this material. Thanks to modern digital editing, we now have these recordings available free of scratches and other distracting noises.
Releasing Järnefelt's complete recordings is an act of cultural importance in its own right, but this box set is more than just an exercise in bringing history to life: it is also a thoroughly enjoyable artistic experience.
Translation: Jaakko Mäntyjärvi